Murder Plant Show by CARPET Spoken Word
MURDER PLANT SHOW is an absurd & surreal exploration into our need to be distracted by entertainment whilst our planet slowly dies.
With a focus on our collective fascination with true crime and murder docs, we want to talk about death, demise, homicide and other kinds of endings, whilst also sharing some of the incredible ways plants have saved lives and solved crimes.
In May and June CARPET Spoken Word will be taking residency in Swansea, working with the support of Volcano Theatre to explore a brand new piece of work funded by Arts Council Wales.
THURSDAY 27th MAY, 7pm – Spoken Word Night at Elysium Gallery Bar
FRIDAY 2nd JUNE, 7pm – MURDER PLANT SHOW Sharing Event at Volcano.
WORK ON THIS PROJECT! CARPET Spoken Word are recruiting a DIRECTOR and a PROJECT ASSISTANT. Deadline 28 April. Click here for more details!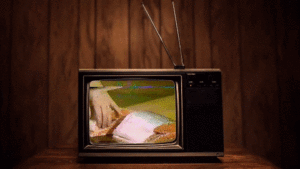 MURDER PLANT SHOW is a spoken word theatre piece exploring the urgent climate crisis by merging two unlikely topics; botany + our modern culture of on-demand entertainment.
With a particular focus on the popularity of crime-documentaries, we want to explore our fascination with death/murder + what might it reveal about our feelings towards a "dying" planet. Understanding that people may be drawn to crime & violence in entertainment as a way of vicariously experiencing it without actually being involved, we see the danger of assuming we can experience climate change vicariously, somehow detaching ourselves from the fate of our planet.
This will be an experimental collaboration between theatre makers, poets, a botanist + local community members/artists, and some unlikely partners, who like us, are hoping to create change through reverence + absurdism.
We will also be hosting workshops, drop-ins, open rehearsals and spoken word nights. Our aim is to connect with audiences living and studying in the city, as well as Swansea's incredible creative network.