Friday 9 and Saturday 10 September
FREE PERFORMANCES
Friday 9 Sept 12:30 | 13:30 | 14:30
Saturday 10 Sept 12:30 | 13:30 | 14:30 | 15:30
Gather under the canopy at the front of the building.

This brand new performance explores the life of one of the High Street's most well-known residents, Gregor Samsa. He has lived on this street for some time, just over 100 years. Some of you may know him. He was here before Coastal, before the Council and before all these cars. He has worked in insurance and selling for some years. He has now lost his job, plunging him and his family into further debt. To make matters worse he seems to have become a cockroach. Some of you walking past will sympathise, and some will even share his plight.
But don't worry, the High Street is rising and as it does, you will too. You will escape your fate, like Gregor – cast off your shell and fly.
Conceived and directed by PAUL DAVIES
Performed by SCOTT HAYES and KSENIA TRUFANOVA

Part of HIGH STREET RISING FESTIVAL 8-11 SEPTEMBER
A long weekend of music and arts events in Swansea High Street. Check out what's on at Elysium, Tangled Parrot, Jam Jar and Hippo too.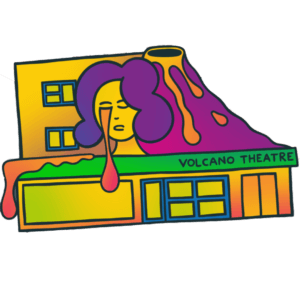 and